Contact
Telephone:
08151 – 970 17 37
Fax:
08151 – 998 50 25
Address:
Maximilianstr. 17
82319 Starnberg
Mail:
anmeldung@radiologie-starnberg-privatpraxis.de
Surgery Hours:
Mon, Tue, Thu
8:00 am to 6:00 pm
Wed, Fri
8:00 am to 2:00 pm
As well as by arrangement
Radiology Starnberg private practice Prof. Dr. med. Axel Stäbler and Dr. med. Niclas Adelung.
the Radiology Starnberg Private Practice Prof. Stäbler and Dr. Adelung is a specialist practice for magnetic resonance imaging (MRI). We are equipped with the latest Siemens 3 Tesla high-performance MRI, which can be used to examine all regions of the body (e.g. spine, joints, skull, muscles, abdomen, prostate, pelvis/leg vessels, neck vessels, full-body examinations are also possible).
Patients benefit from our specialist knowledge, which is based on extensive scientific work, lectures and book publications. Individual examinations make it possible to clarify special questions by means of targeted examination sequences. Thanks to the combination of excellent image quality, the best possible examination technique and professional competence, we can guarantee you the highest degree of diagnostic certainty.
We examine patients with private health insurance (PKV), patients with a work, commuting or school accident (BG or UV) and self-paying patients.
Your doctor has named us as a recommendation because he is convinced of our specialist knowledge and high level of professional competence and has had good experience with us. We are independent and do not engage in financial compensation transactions with referring doctors.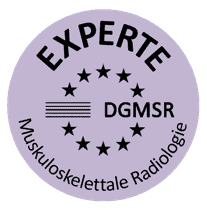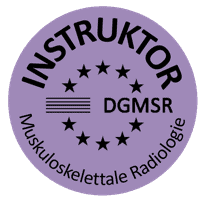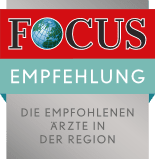 Prof. Stäbler: Current lectures
Stäbler A:
Gelenkpathologien – sicher analysieren mit CT und MRT
30. Internationales Symposium für Fußchirurgie, Gesellschaft für Fuß- und Sprunggelenkchirurgie e.v., 02.12.2022 – 03.12.2022, München
Stäbler A:
Post-treatment imaging of the vertebral column – discs, discectomy
ESSR 2022 Musculoskeletal Radiology: Post-Treatment Imaging, 09.06.2022 – 11.06.2022, Rostock, Germany
Contact
Telephone:
08151 – 970 17 37
Fax:
08151 – 998 50 25
Address:
Maximilianstr. 17
82319 Starnberg
Mail:
anmeldung@radiologie-starnberg-privatpraxis.de
Surgery Hours:
Mon, Tue, Thu
8:00 am to 6:00 pm
Wed, Fri
8:00 am to 2:00 pm
As well as by arrangement
Contact Form
Contact
Telephone:
08151 – 970 17 37
Fax:
08151 – 998 50 25
Address:
Maximilianstr. 17
82319 Starnberg
Mail:
anmeldung@radiologie-starnberg-privatpraxis.de
Surgery Hours:
Mon, Tue, Thu
8:00 am to 6:00 pm
Wed, Fri
8:00 am to 2:00 pm
As well as by arrangement